When You Glue Ribbons To A Lamp Shade, You Create Something Beautiful
At home decor stores, fancy lamps can set you back anywhere from $50 to $400! That's why, when it comes to spicing up my home's lighting concepts, I opt for the DIY route. But when I sit down to get to work, I realize I have no imagination and my hopes for a beautiful table lamp become, "This plain white one is actually not half bad."
But it is bad.
Luckily, as it turns out, upgrading a boring lamp doesn't require much…just some ribbon and a little bit of glue.
Here's what you'll need…
A lamp shade, a hot glue gun (or just some glue), scissors, and some ribbon of your choosing.
Start by cutting the white shade off.
You should be left with something like this.
Grab your ribbon, put a dab of glue on the top metal piece, and place the ribbon on. Pull it to the bottom, dab some glue, and repeat!
It will start to come together pretty quickly.
And look at that!
What a fun, bright piece of home decor.
The best part is, you can completely customize it with any type of ribbon you'd like!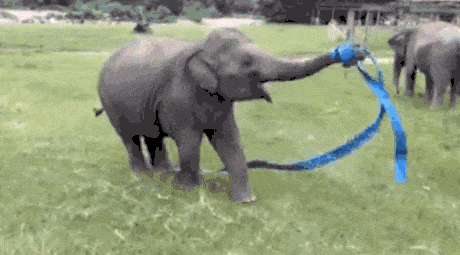 Read more: http://www.viralnova.com/ribbon-lamp/